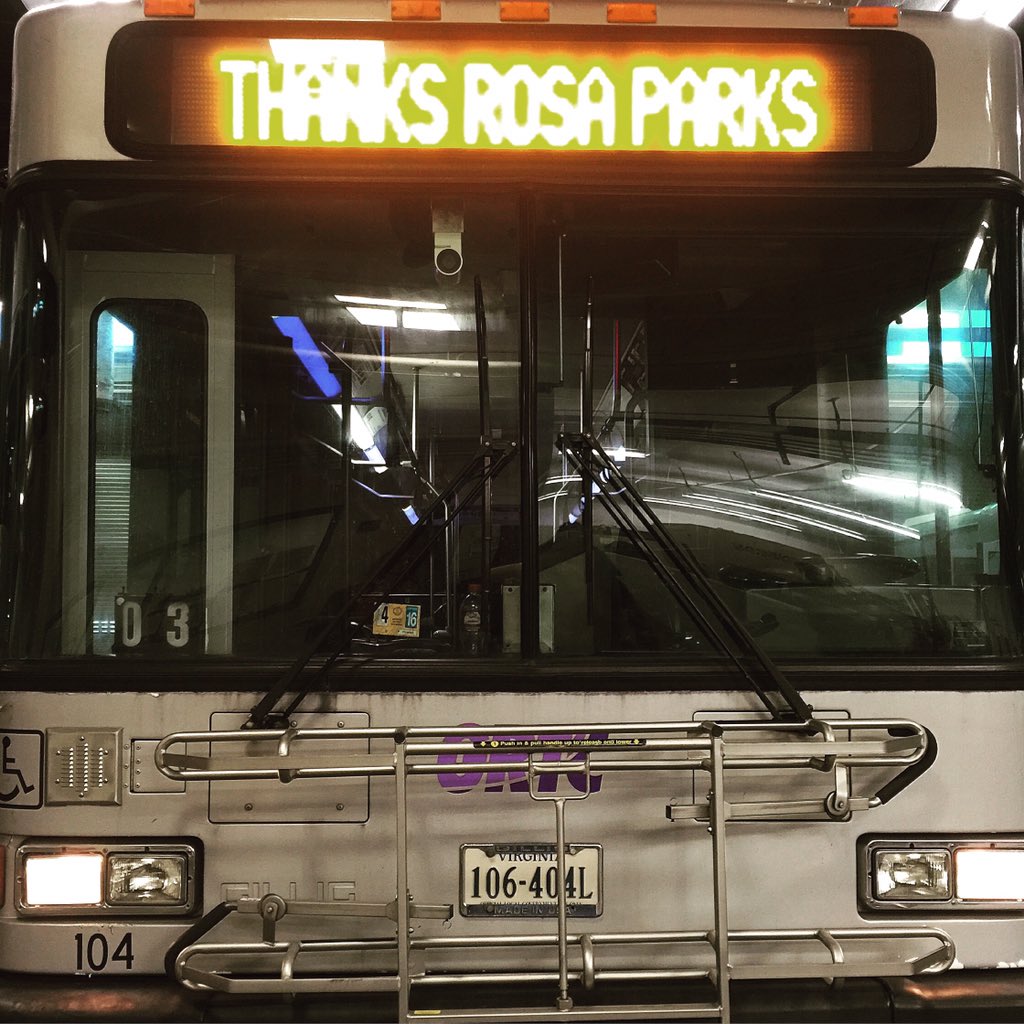 We are proud to honor #RosaParks today, her birthday. http://www.ridegrtc.com/news-initiatives/press-releases/grtc-celebrates-black-history-month-rosa-parks-and-local-history-makers-hon …
Rosa  Parks is most well-known for her act of defiance on a Montgomery, Alabama  bus on December 1, 1955 that changed the course of history. On that date, Ms. Parks refused to give up her bus seat to a white passenger. She was arrested and fined. Four days later, in response to Ms. Parks' arrest, a year-long bus boycott began. It ended when the Supreme Court ruled that segregation on public transportation was illegal.
Yes, this  is just a symbol but it also represents how things have changed in the "Old South."   Richmond was the capital of the confederacy . Even today, you can visit the Museum and White House of the Confederacy.  Virginia and its capital Richmond have come a long way  from the days when the school system was closed during the 1950s and 60s  rather than be integrated.
I am proud to be a Virginian and  I have tried to keep my gentle Virginia accent, even while  not living there for years.  People will always ask where I am from.  I know exactly what they are asking and say, "I live in New York, but I am from Virginia!"