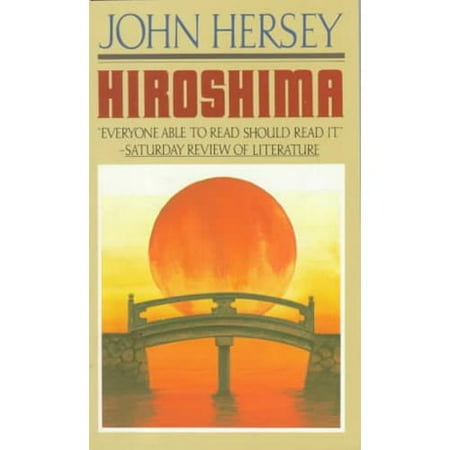 On August 6, 1945 , Hiroshima, Japan was destroyed by the first direct hit of an atomic bomb on a city.  Hersey tells what happened that day.
"Told through the memories of survivors, this timeless, powerful and compassionate document, has become a classic that stirs the conscience of humanity." ( The New York Times)
This manuscript was written to be published in four consecutive publication of THE NEW YORKER  but there was such overwhelming interest  that the magazine published it all in one issue.  It is hard for people today  to realize  how slow and cumbersome the news was during this period of history with our ongoing 24/7 news available  on cable news.
In light of North Korea and the Hawaiian false alarm, this book is sadly topical today. I think that teens would benefit from reading his book of only 150 pages. It is written in  the style of narrative non-fiction which reads like fiction and story but based on facts of nonfiction.
I remember learning in school that though terrible, the bombs dropped ended the war ans saved lives in the long run.  It seems that this is another part of history told  favorably  by  the victors.
War, though sometimes necessary ,  should be used only as a last resort, I think.  Through all the wars  in history, the average people are the ones who suffer the most and they seem to have the least to say about getting into the conflict or not.