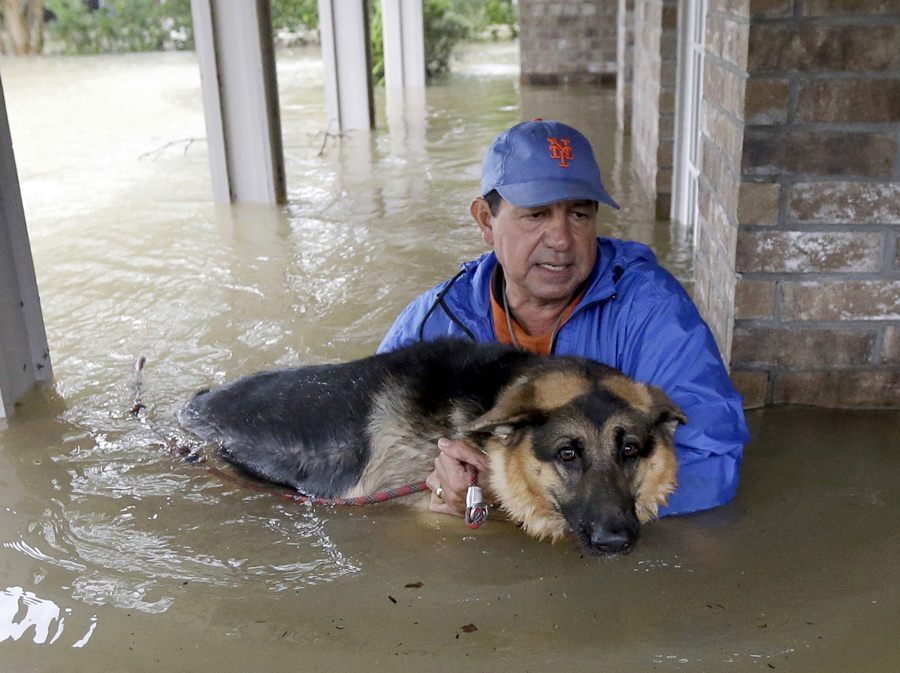 This  elegant German Shepherd touches my heart.  You can see her sadness and confusion in being unable to  guard and protect her friend.  German Shepherds are so loyal and loving to their people and especially their person. It is very special love ! My forever dog friend was a German Shepherd, Huskie, Collie mix whom the vet said looked like a gray wolf. Thelma  adored me, even lying at my feet as I dried my hair with her paw over one of my feet. We were holding hands!  She was forever protecting me! It was years and years ago but the thoughts bring tears to my eyes.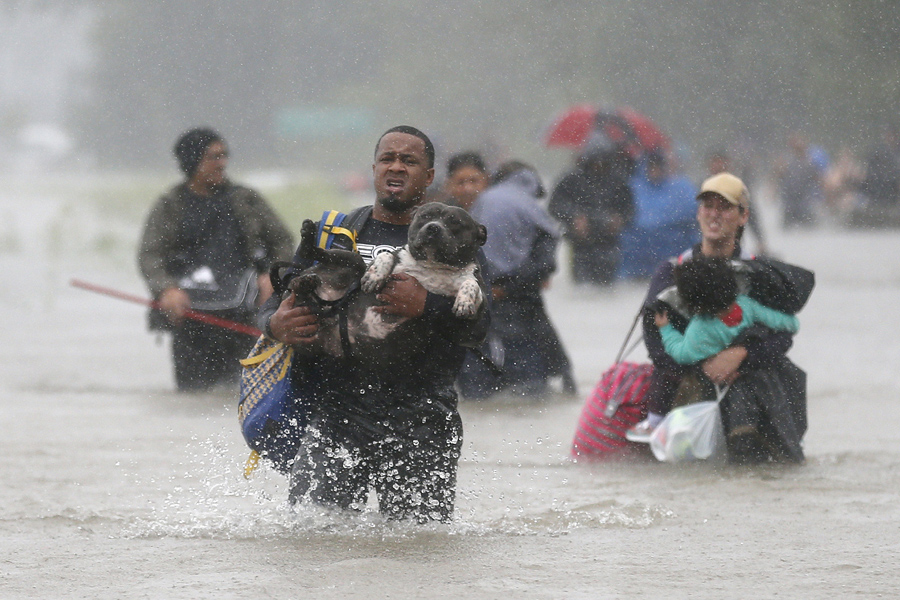 I totally understand  these victims protecting their pets by trying to  carry them to higher, safer ground.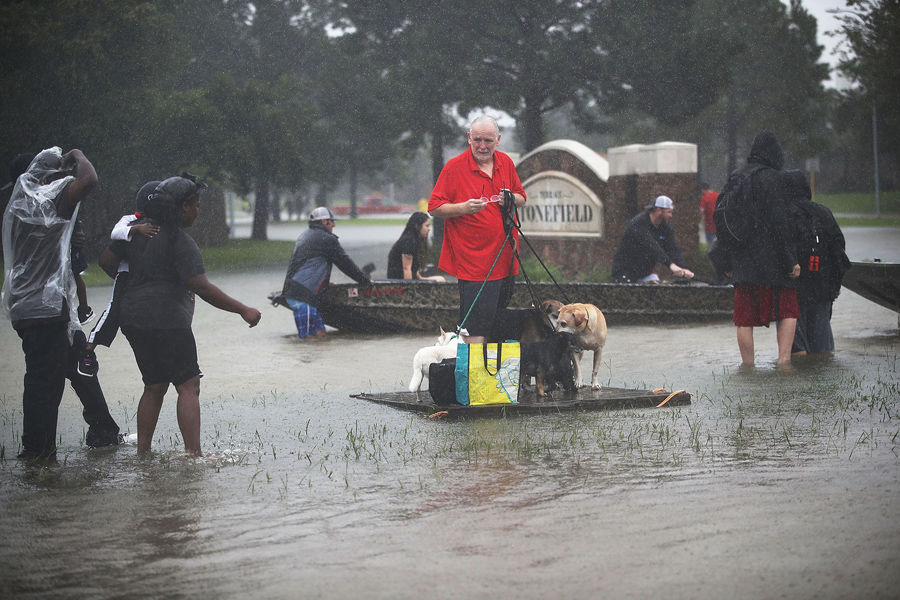 I  heard flood victim tell the story of putting bowls and bowls  of  food and water in his attic for his two  dogs until he could return and collect them.  And guess what?  He did and carried them to safety.
I also learned about hungry pets at ConsernsU the pantry where I volunteer. I have to admit that I was surprised when we had pet food available for our clients '  pet  needs.  Of course these dear people  are having trouble feeding themselves and their families as well as their pets. I was told that when things get absolutely at their end of caring for their pets, the owners will open the door and put the pets outside to fend for themselves, by giving them a chance to survive. They hope  above hope that there is something nearby  that is pet edible.  Obviously,  It is preferable for SPCA and other shelters to provide food for pets  of poor people rather than have them running feral in the streets.
If I have time, I often put 3 large scoops of food in a plastic bag ready to be distributed.
I would be thrilled if as a result of this post  that some of you would add pet food to your pantry donations and pantries would consider  providing pet food to their supplies.
"Because They Love Us and We Them"