Bibi-ka-Makbara– the Taj Mahal of South India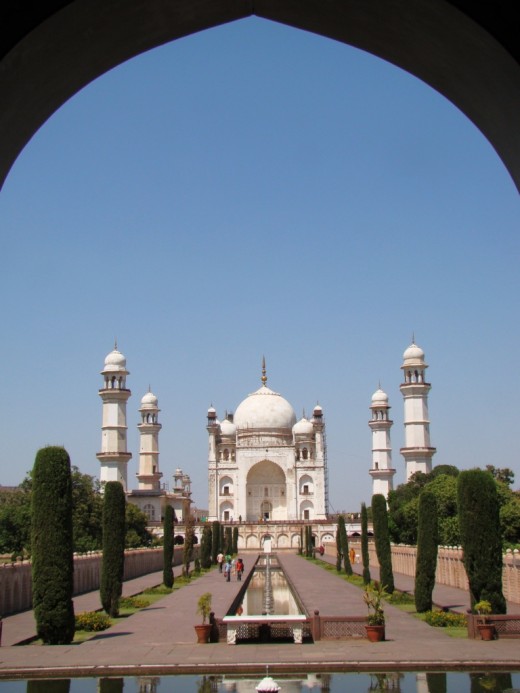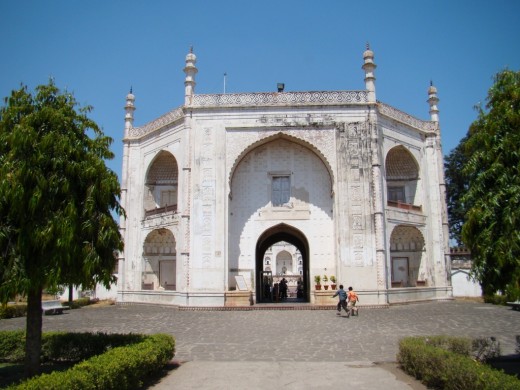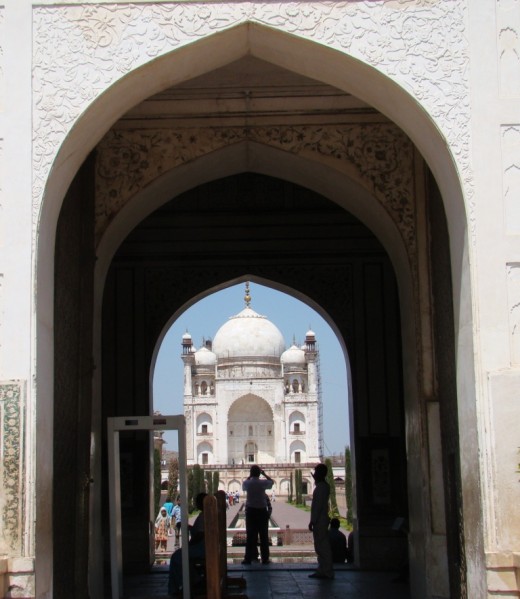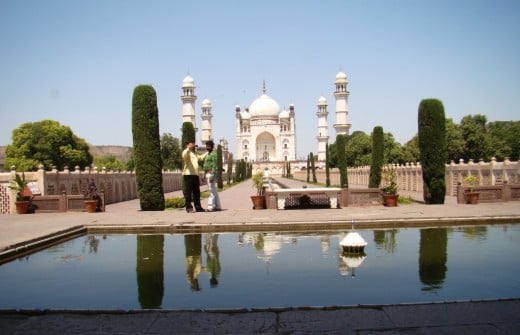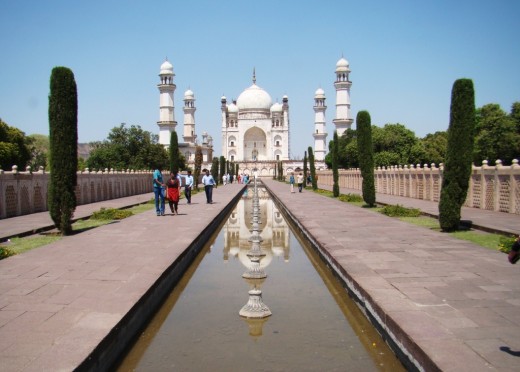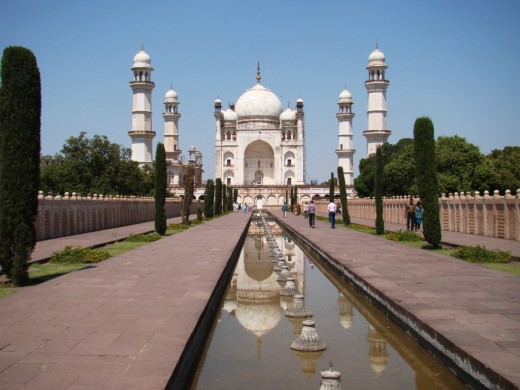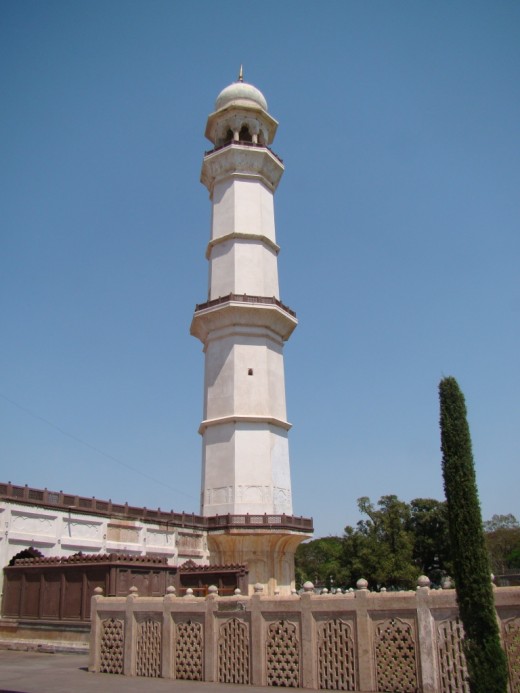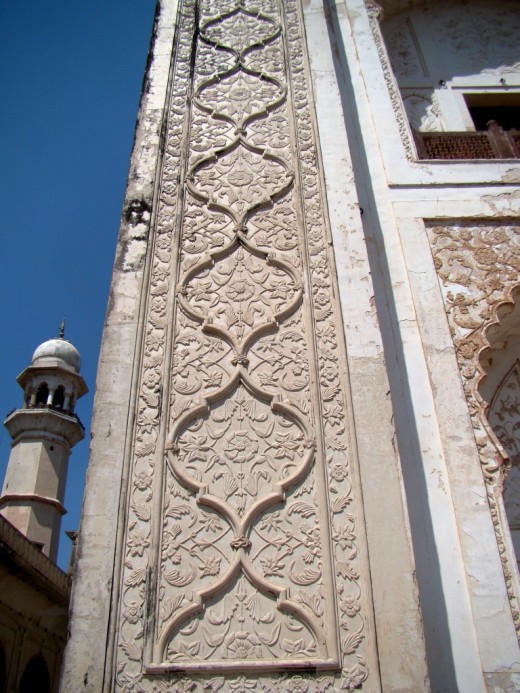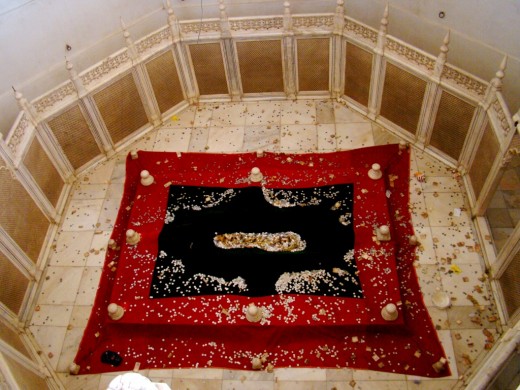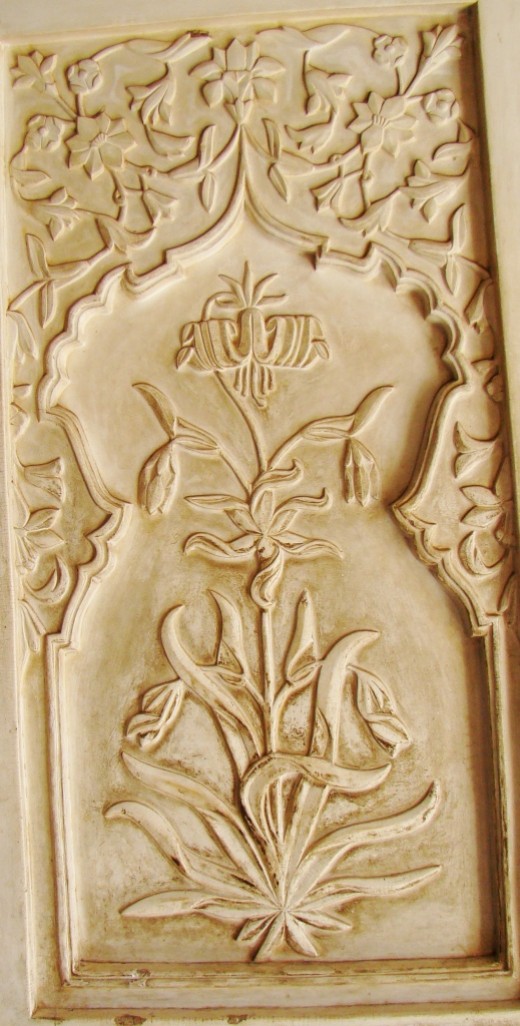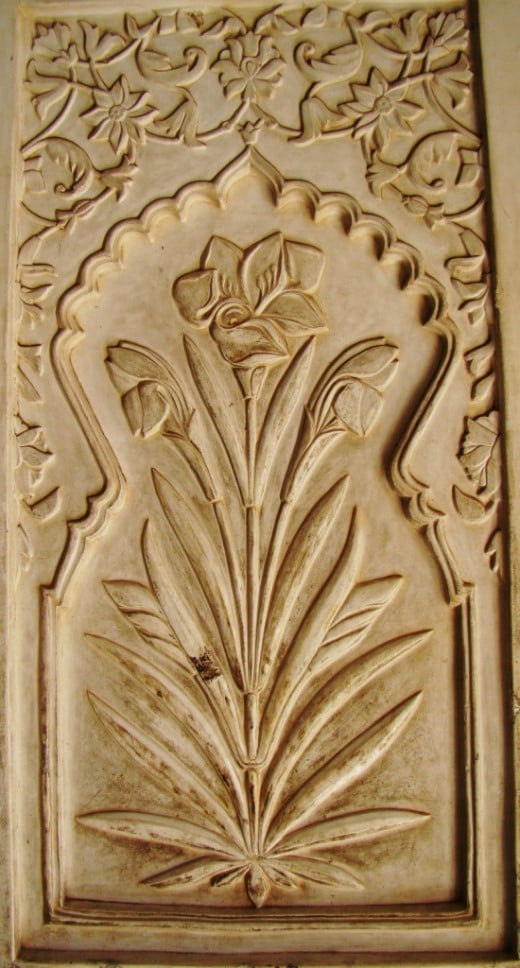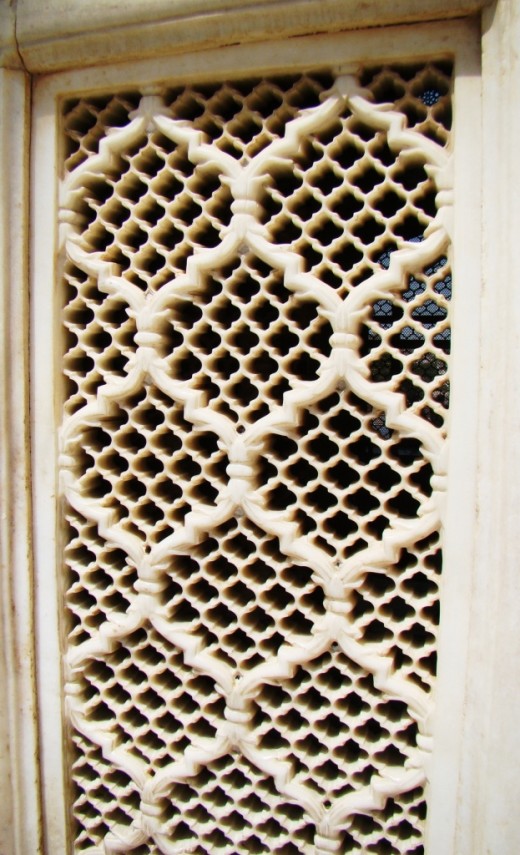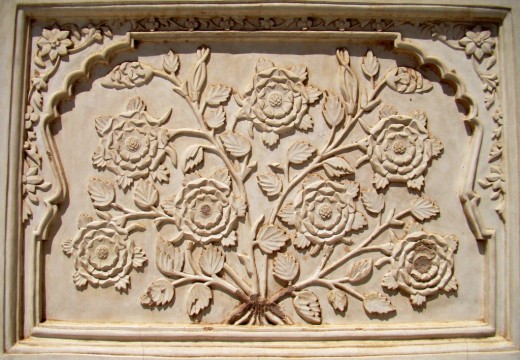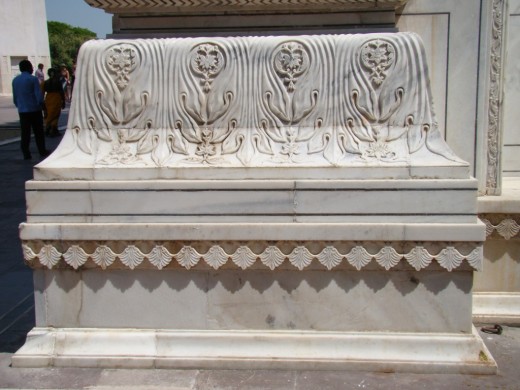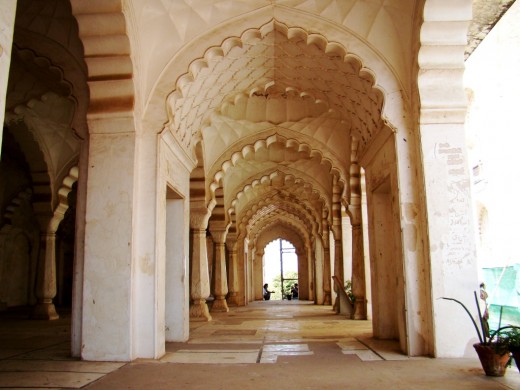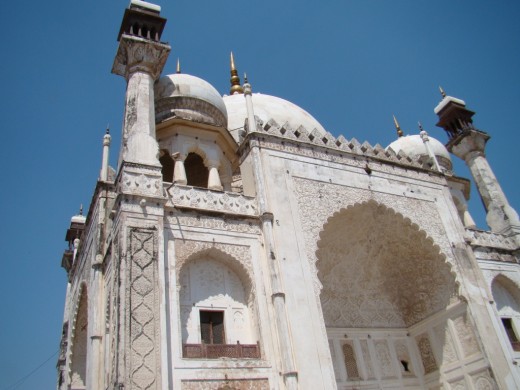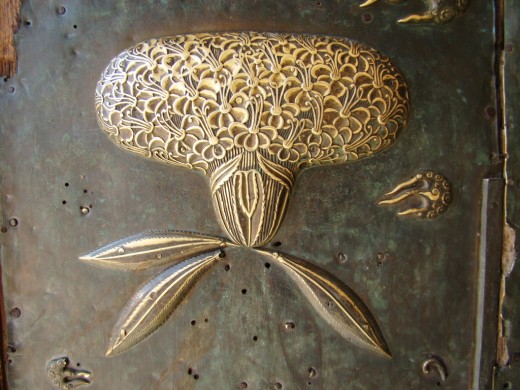 Aurangabad is a city deep in the southern state of Maharashtra.  We were there because of our visit to the Ellora caves, an amazing sites of a series of caves dug out over a number of years and faith groups. https://talesalongtheway.com/2016/02/21/rock-carved-caves/
Sites in India can be near and far at the same time. The Ellora Caves and Aurangabad are near Mumbai but because of the infrastructure and locations, it is necessary to fly the short distance. This was at the end of the 14 day south trip and we were all worn out with the wonder of India.  Oh, another Taj Mahal which is similar in so many ways but so far from the esquistance of the original …….scale, symmetry, finishes ? The mogul had built that for his mama the queen and not his wife. Wonder how his wife felt?
One funny story we learned when we could not walk around the tomb to the right side.  It seems that the day before, some tourists were attacked by angry bees from their nest on the side which was closed the day we visited. To us it seemed simple, just stray to rid the area of unwanted bees. But remember , this is India where animals and I guess bees are not killed. The Indian way was to keep the people away from the bees and not vice versa!  With all the differences in India of languages, faith systems, heritage, cultures there seems a universal respect for life.  This was a Muslim site, and city.
Let me give you a cultural, history lesson.  We knew that Aurangabad is a Muslim city because it ended in "bad".  Amdavad  where we were  headquartered was started  by a Muslim Mogul.  The cities such as Jaipur , the pink city of Rajasthan  was founded by Hindu people because those cites end in "pur."
 Now you know the rest of the story !